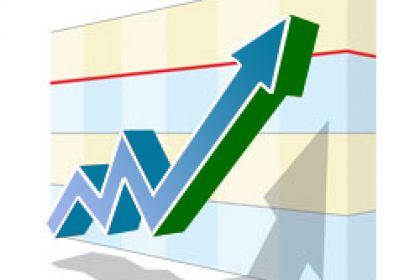 Bank of Ireland said it approved €1.9bn in lending to SMEs in the first half of 2013 – an 18pc increase on the first six months of 2012.
The institution – which is 15pc owned by the taxpayer – said that more than 1,000 new loan applications were being received by it every week and that 84pc of those applications were being approved.
The Government has imposed a €4bn SME lending target for 2013 on both Bank of Ireland and AIB.
Last year, Bank of Ireland approved €3.6bn in new and increased SME lending, but only €1.8bn was drawn down and €2bn was repaid.
AIB approved some €4.8bn in
SME lending last year.
The latest Bank of Ireland figures also reflect new and increased lending approvals and exclude restructured facilities. The bank reckons it is now providing about 50pc of all non-property lending being advanced to Irish SMEs by all lenders.
The bank added that strong growth in applications was evident from the agricultural, motoring and general trading business sectors, while there was also keen interest from micro businesses.
The agricultural sector has shown the strongest demand for new lending in the first six months of 2013, according to Bank of Ireland, with funding for land purchases being a "key driver".
Slump
The bank conceded that while the overall motor trade had suffered a slump so far this year, the early indications for new July registrations "are promising".
Mark Cunningham, the director of business banking at Bank of Ireland, said the provision of new and increased credit to SMEs was a "vital component" of the bank's strategy for the sector.