Fitzpatrick + Associates – Chartered Accountants Insolvency & Taxation Advisors
THE FIRM – 

Established by MICHAEL FITZPATRICK FCA, FCCA, in

1996.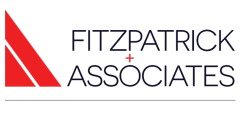 For more than 20 years, the Firm has been providing a broad range of accounting, tax and business advisory services to an ever-growing and diverse client base. We have clients located all over Ireland and our greatest source of work is by referral from existing clients. Many of our clients have been with us from the early days and have grown with us over the years. Clients tell us they recommend us for our accessibility, reliability, the efficiency of our services and the straight forward "no-nonsense" manner in which our advice is delivered and tailored precisely to their individual specific needs. At FITZPATRICK + ASSOCIATES, we recognise that our clients appreciate common sense and an advisor who will listen carefully to their requirements and problems before offering advice.
We maintain a personal relationship with all our clients "BIG and SMALL" ensuring they know they can make direct contact at any time with the Partner or staff member assigned to their account. Put simply Clients recommend us!
MICHAEL FITZPATRICK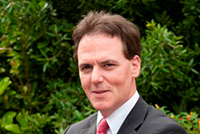 MICHAEL is a Fellow Of The Institute Of Chartered Accountants In Ireland. 
Michael, also a Fellow of The Chartered Association Of Certified Accountants, trained as a Chartered Accountant in Dublin with Murnane Nolan & Co., prior to working with Craig Gardner / Price Waterhouse (PriceWaterhouseCoopers). He also worked as Financial Controller / Director in the Steel Industry, before finally establishing FITZPATRICK + ASSOCIATES in 1996.
He is active in the affairs of Chartered Accountants Ireland and also served on the Institutes's GENERAL PRACTICE COMMITTEE. He is the Chartered Accountants Ireland representative on the Technical Liaison Group of THE OFFICE OF THE DIRECTOR OF CORPORATE ENFORCEMENT.
MICHAEL is head of the Fitzpatrick + Associates Advisory & Insolvency Team. This team specialises in Insolvency matters and Corporate Recovery. For more information please refer to the section of this site dealing with INSOLVENCY SERVICES.
LIAM CURRAN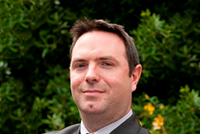 LIAM is a Director with the firm since 2005.
On completion of Business Studies in DIT Aungier Street, Liam has spent many years experience in general practice. He is responsible for managing and supervising the delivery of the day to day needs of the firm's clients with the assistance of Magdalena Siemion, Dionne McSharry, Taimoor Khan and our support staff.
MAGDALENA SIEMION
MAGDALENA holds a Masters Degree in Accounting & Finance.
Magdalena originally from Poland was awarded her Masters Degree from the University of Gandask. Magdalena looks after a portfolio of clients for the firm.